Description
Downloadable PARTS for those who have purchased a physical set.
To Claim: Add this item (only) to your shopping cart. Checkout like normal. Add in the coupon (found on a random part in your physical set) and add it to your order. Once your order is $0.00 complete the checkout. You will be given a Download link (as well as an email with a link too) to download your Parts and Percussion Mp3.
NOTICE: This product is not a full digital download of the piece and only comes with a set of digital parts. This is intended to be used for digital distribution after purchasing a physical copy of the piece.
Additional information
| | |
| --- | --- |
| Weight | 2.313 lbs |
| Dimensions | 12 × 9 × 0.75 in |
About Larry Clark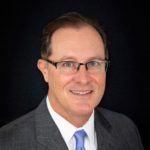 Music by Larry Clark (b. 1963) is some of the most popular and most performed by concert bands and string orchestras of all ability levels. Larry is equally adept at writing music for beginners as he is for high school and college ensembles. His music is tuneful, contains a fresh harmonic perspective, is well scored and stretches the musicianship of the performers. He prides himself on producing music that is not only intriguing to performers and audiences alike but that contains a playability that comes from a keen understanding of the technical difficulties inherent in all instruments. His pieces have been performed internationally and appear on numerous contest/festival performance required music lists. He is an ASCAP award-winning composer, has over 300 publications in print and is in demand to write commissions for bands and orchestras across the country.
In addition to his abilities as a composer, Larry is the founder and President of Excelcia Music Publishing. His new company will focus on educational music for band, choral and orchestra along with related methods and books. Prior to Larry starting his own publishing company, he served for over eighteen years as Vice President, Editor-in-Chief for Carl Fischer Music, and before that, as Instrumental Music Editor for Warner Bros. Publications. Larry travels the world presenting clinics/workshops and guest conducting appearances. His background as a former middle school director and Director of Bands at Syracuse University, combined with his composing and editing, have placed Larry at the forefront of music for school ensembles. He holds a Bachelors Degree in Music Education from Florida State University and Masters Degrees in Conducting and Composition from James Madison University in Virginia. For more information about the music of Larry Clark, visit his website www.larryclarkmusic.com